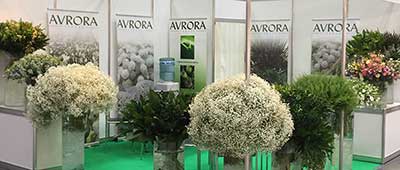 "AVRORA" – export of cut flowers and greens.
For more than 20 years «AVRORA FLOWERS LTD» is engaged in export of fresh cut flowers and decorative greens from Israel and Africa to all over the world including Eastern and Western Europe, Russia, Ukraine, Asia and America.
During the last 10 years we became one of the largest cut flowers and greenery exporters in Israel and today it is the biggest supplier of flowers from Israel to Eastern Europe. «AVRORA» exclusively represents some of Israeli best farms and growers.